cFosSpeed optimizes your Internet speed and Internet connections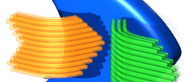 What's new in this version:
- Tested with Windows 10 Fall Creator's Update, a.k.a. Redstone 3
- Fixed the rare bluescreen with code IRQL_UNEXPECTED_VALUE (c8)
- Removed a now useless check for net_talk when using subnet_override feature
- Fixed handling of HTTP response codes 3xx in installer. This should avoid problems with users from esp. China when registering their keys.
- Changed method of Internet Connection Sharing activation used in Wi-Fi access points so it works again with Microsoft Windows 10 Build 15063 aka Creator's Update).