File Transfer, Remote Managers and Networking Software for Windows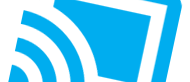 July, 10th 2018 - 7 MB - Trial

A fast download manager increasing your download speeds up to 5x!

July, 5th 2018 - 40.4 MB - Trial

Full read and write access to Ext2/3/4 partitions under Windows PC!

February, 13th 2017 - 32.2 MB - Freeware

Remote desktop software, remote control and remote support!

May, 31st 2018 - 8.7 MB - Demo

Create a safe private network between two or more computers!

June, 20th 2018 - 26.1 MB - Trial

Remote Access and Remote Desktop Software for Your Windows PC!

June, 22nd 2018 - 11.02 MB - Trial

The ultimate solution for sharing files between Mac OS and Windows

July, 17th 2018 - Freeware

Easy and fast way to scan Windows PC for lost disk space

August, 7th 2018 - Freeware

A multi-tabbed file manager that is an alternative to the Windows Explorer

August, 3rd 2017 - 10.41 MB - Trial

Allows you to control multiple PCs using one keyboard and mouse

July, 24th 2018 - 6.82 MB - Demo

How much you want to limit traffic available to a process

August, 6th 2018 - 6.24 MB - Trial

An ultimate internet traffic control and monitoring tool designed for Windows

September, 4th 2017 - 75.3 MB - Trial

Easy network design software for network drawings!