Great PDF Tools and Office Suites to Help You Manage Your Business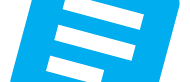 March, 23rd 2018 - 899.07 KB - Freeware

Translator for Windows which translates a text using online translation

January, 25th 2018 - 376.43 MB - Trial

Award-winning design and layout tool for print and digital publishing

March, 28th 2018 - 63.2 MB - Demo

Quip has been specifically designed to help you work better

April, 19th 2018 - 163 MB - Demo

Monitor your website`s search engine rankings for Windows PC

March, 30th 2018 - 1.43 MB - Trial

CSV File Editor to edit, view and read, sort and clean, and convert all your data

February, 3rd 2015 - Open Source

Free desktop publishing program that lets you create all kinds of documents

April, 17th 2018 - Demo

Pleasant and productive PDF software that you`ll love to use!

December, 3rd 2017 - 159 MB - Demo

A complete and powerful all-in-one SEO software for Windows PC

January, 9th 2018 - 159 MB - Demo

Link research, cleanup, and competitive analysis software for PC!

February, 9th 2018 - 32.4 MB - Open Source

The simplest, light and clean way to keep notes for your PC

December, 31st 2017 - 9.3 MB - Demo

Complete PDF solution for desktop and lightning fast load time!

August, 15th 2016 - Open Source

Are you looking for a PDF Reader that follows the principle of less is more?

March, 1st 2018 - 78.6 MB - Trial

Create video demonstrations for customer support, training and product!

January, 31st 2016 - 12.02 MB - Open Source

Track of personal composite tasks, subtasks, notes and to-do lists

February, 6th 2018 - 7.6 MB - Freeware

Best time tracking system software for a person or small business!

January, 31st 2018 - 13.4 MB - Trial

60+ time-saving tools, removing duplicates, merging worsheets, tables, cells

April, 19th 2018 - 163 MB - Demo

On-page analysis & optimization. All in one app for Windows PC!