A suite of state-of-art, cloud-powered web browsers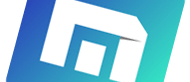 What's new in this version:
New features:
- Feature guidence center on start up. Fixes:
- Sometimes switching Languages Spell check is not effective.
- Spell check does not work for some languages.
- Fixed two XSS leaks.
- Webkit core does not support document.load sufficiently.
- Optimized form error notification.
- Optimized the support of download file names with special characters.