Building on the Best of Relational with the Innovations of NoSQL!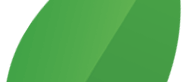 -
100% Safe
-
Open Source
What's new in this version:
- Speed to Develop: Change streams, retryable writes, tunable consistency, greater query and update expressivity, and Compass Community help developers move faster.
- Speed to Scale: Ops Manager, schema validation, enhanced security, end to end compression, and user session management help operations teams scale faster.
- Speed to Insight: The MongoDB aggregation pipeline, Connector for BI, and the recommended R driver help analysts and data scientists unlock insights faster.