All your Internet needs in one free application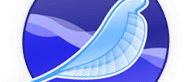 What's new in this version:
- Don't let other pages to load while doing scroll-to-anchor.
- Update robocop chunking to fix rc10.
- Bump mozharness.json to revision 75c435ef19ca.
- Fix mixed content shield notification broke by bug 1140830.
- Stop recycling Message instances, as it's unnecessary.