Powerful tool for creating and delivering rich Internet applications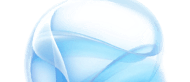 What's new in this version:
- Fixes a security vulnerability
- Fixes a crash in the Silverlight 64-bit runtime seen with some applications on Internet Explorer 11.
- Updates the Macintosh installer to successfully install on OS X systems that have Gatekeeper security enabled.
- Updates the Windows manual installer to include options to set MSN as your default homepage and Bing as your default search engine. Automated installations and upgrades (for example, those performed by Microsoft Update and Windows Server Update Services) do not use the Silverlight installer user interface and do not change your homepage or search engine.