Easy Way to Extract Subtitles from MKV Videos!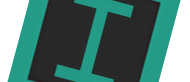 What's new in this version:
- Added language code to filename of extracted tracks - The three letter language code will now be inserted in the filename of extracted subtitle, audio and video tracks to make it easier to identify the track. If the language has not been specified UND will be inserted for undefined. This feature is enabled by default, but can be disabled in the Preferences.
- Added option to insert track name in filename of extracted tracks - The track name is entered by the encoder of the file and can contain literally anything. In some cases the encoder will enter the language of the track, in some cases they will enter other details about the track, and in some cases they will enter nothing at all. Due to the unpredictable nature of this feature it is disabled by default and must be enabled in the Preferences if you want to use it. Characters that aren't valid for use in filenames will be stripped out of the track name.
- Added shortcut to check all items of type - A shortcut key has been added to check all boxes of a particular type in the Batch Extract list. Ctrl+Shift+S will check all subtitle boxes, Ctrl+Shift+Z will check all audio boxes and Ctrl+Shift+V will check all video boxes. On Mac the shortcut is Cmd+Shift rather than Ctrl+Shift.
- State of Add Files and Add Directory dialogs now saved - The last open directory and other settings will now be restored.
- Updated Portuguese Brazilian translation - There were a few strings I hadn't marked for translation, but these have now been translated. Additional strings associated with new features have also been translated. Translations by Wagg13.
- Reworked translation strings - Some of the strings contained a lot of HTML, which made them hard for translators to read. These strings have been split up into smaller strings with most of the HTML removed, so are much easier to read and translate.