Everything You Need to Convert, Edit or Play Your Favorite Videos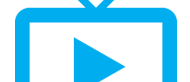 March, 27th 2018 - 8.32 MB - Freeware

A shell tool for adding thumbnails to video files for your Windows

January, 12th 2019 - 51.6 MB - Demo

An application for screen capture and taking screenshots for Windows

November, 6th 2018 - 19.2 MB - Demo

Allows you to remotely view live IP cameras on your PC`s or Laptops

June, 8th 2018 - 1009.66 KB - Demo

High Quality Video Converter for PC, 90X Faster Speed!

January, 24th 2019 - 22.3 MB - Freeware

Easily create screencasts, edit recorded videos, and upload to YouTube

February, 11th 2019 - Freeware

Free Download K-Lite Codec Pack (Basic, Full or Mega) for PC

October, 11th 2018 - 11.4 MB - Open Source

LAV Filters is a ffmpeg based DirectShow Splitter and Decoders for PC

December, 19th 2018 - 14.87 MB - Freeware

Light Alloy is a free, highly customizable multimedia player for Windows

October, 19th 2018 - Demo

Lightworks is the best free video editor for PC with professional-quality tools!

August, 17th 2018 - 40.43 MB - Demo

The most easy-to-use computer screen recorder for Windows

November, 16th 2018 - 36.5 MB - Demo

Excellent Blu-ray player software for Windows-based PC

January, 3rd 2019 - Open Source

Keep your movies nicely organized in a small space!

December, 23rd 2018 - Open Source

An extremely light-weight, open source media player for Windows

December, 20th 2018 - 43.68 MB - Freeware

Installing multimedia codec`s, filters, plug-ins and splitters for players easy

February, 15th 2019 - Freeware

Universal media transcoder, putting together lots of excellent audio/video codecs

August, 27th 2018 - 66.02 MB - Demo

Convert your pictures, audio and video files to all popular media formats!