Everything You Need to Convert, Edit or Play Your Favorite Videos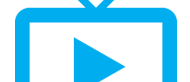 October, 11th 2018 - 11.4 MB - Open Source

LAV Filters is a ffmpeg based DirectShow Splitter and Decoders for PC

May, 21st 2017 - 14.87 MB - Freeware

Light Alloy is a free, highly customizable multimedia player for Windows

October, 19th 2018 - Demo

Lightworks is the best free video editor for PC with professional-quality tools!

October, 26th 2017 - 40.47 MB - Demo

The most easy-to-use computer screen recorder for Windows

February, 28th 2017 - 36.5 MB - Demo

Excellent Blu-ray player software for Windows-based PC

November, 26th 2018 - Open Source

Keep your movies nicely organized in a small space!

October, 5th 2018 - Open Source

An extremely light-weight, open source media player for Windows

October, 25th 2018 - 43.58 MB - Freeware

Installing multimedia codec`s, filters, plug-ins and splitters for players easy

October, 1st 2018 - Freeware

Universal media transcoder, putting together lots of excellent audio/video codecs

August, 27th 2018 - 66.02 MB - Demo

Convert your pictures, audio and video files to all popular media formats!

December, 12th 2018 - 2.1 MB - Freeware

Provides you with an accurate description about your media files

November, 5th 2018 - 140.71 MB - Open Source

Media centre application which supports all advanced media centre functions

December, 13th 2018 - 75.7 MB - Trial

The most popular screen recorder and gameplay recording software!

November, 6th 2012 - 12.9 MB - Open Source

Convert videos for your iPhone or Android phones for FREE!

April, 12th 2013 - 45.83 MB - Open Source

The beautiful, open-source music and video player that lets you break free!