File Transfer, Remote Managers and Networking Software for Windows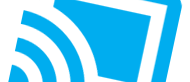 July, 23rd 2022 - Demo

Download All Videos from TikTok Hashtags & Users in One Click!

July, 29th 2022 - Demo

Allows to download video, audio and subtitles from Internet in high-quality

July, 29th 2022 - Demo

Allows downloading videos, playlists, channels and subtitles from YouTube!

July, 29th 2022 - Demo

Turn YouTube links into MP3 files in one click!

May, 4th 2022 - 98.01 MB - Freeware

Real-time WLAN information and network analysis for Windows

June, 23rd 2022 - 20.08 MB - Freeware

Free, fast and easy-to-use IP scanner for Windows

September, 13th 2021 - 19.4 MB - Freeware

Amazing and very fast, and easy-to-use Port Scanner for PC

May, 31st 2022 - 13.06 MB - Freeware

Perfect for any kind of file renaming including music and photo files

April, 6th 2022 - Trial

Easily setup a AirPlay mirror your PC`s screen to your Apple TV

October, 12th 2021 - Trial

AirPlay/AirTunes audio, video, photo, slideshow and mirroring

August, 23rd 2021 - 18.6 MB - Trial

Download online videos easily, without delays or interruptions!

February, 19th 2022 - 11.37 MB - Freeware

Easily download your favorite videos from all major streaming websites!

October, 27th 2021 - 59.5 MB - Freeware

Powerful app for downloading Amazon Prime videos fast and for FREE!

January, 20th 2022 - 17.7 MB - Open Source

IP and Port Scanner Tool for Analyzing Networks

August, 21st 2021 - 1.1 MB - Open Source

Bulk Rename Software allows you to easily batch rename files and folders!