Unicode/ANSI supported Bangla typing software & Spell Checker for PC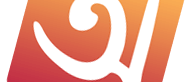 What's new in this version:
- Windows 10 Compatibility Added.
- Removed the bug where Windows language mode would get fixed to Bangla mode even after switching Avro to system default keyboard.
- Locale changing is by default turned off now and no longer recommended.
- Installer size is almost half now. Removed iComplex and Font Fixer. They were great tool, but not necessary anymore in modern Windows.
- Made the installer a lot simpler.
- Removed outdated help contents.
- All executables are now digitally signed with a new certificate.