The Malware Emergency Kit for Infected Windows PC`s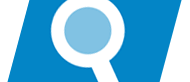 What's new in this version:
It's lightning fast in scanning:
- A typical malware scan of the whole system takes less than one minute and doesn't leave out important stuff. It's a full system scan for all sorts of active threats, using two major antivirus/anti-malware scan engines (Emsisoft + Bitdefender).

It's powerful: cleans both malware and PUPs:
- Advanced cleaning routines allow you to get back control over your computer within seconds. Is your computer running slow lately? Emsisoft Emergency Kit is specialized in removing potentially unwanted programs (PUPs), like unnecessary browser toolbars or annoying adware that are notorious for bloating your system.
- No internet connection is required for scanning or cleaning, but we recommend performing a one-click online update prior to scanning to ensure you have the latest malware signatures.

It's 100% portable:
- Emsisoft Emergency Kit is fully portable, which means no installation is required. The download package just unpacks to a destination folder of your choice from where you can run it right away. It works well in combination with any other antivirus program. Once you're finished, just delete it (or keep it for later scans). Either way, it's zero risk to run.

It's FREE to use:
- Run as many scans as you want, totally for free for private use. It's the perfect second opinion scanner, if you have doubts that your main antivirus missed to detect some threat.

Made for malware removal technicians:
- If you're the one who everyone calls to fix virus infections, you'll find a new friend in Emsisoft Emergency Kit. It saves you hours of valuable time and it couldn't be easier to use.

Bonus: Command line scanner included:
- The Emsisoft Commandline Scanner is known to be one of the most sophisticated and best-designed scanners for use in batch scripts and self-made programs. Recommended by many experts it gives you the flexibility to not only scan specific files and folders, but also binary data via file handles or data buffers with ease. Please refer to the main release announcement for more info.