One of the World`s Most Popular Web Browsers for Windows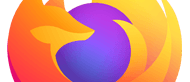 What's new in this version:
- Ship NewTabURL.jsm in 44.
- Disable default-app hash storage.
- Force CreateWindow hooks to be detours.
- TabQueueService: Do not clear tabQueueHandler reference.
- fix notification background color.
- Don't delete the temporary PDF file until printing service is really done with it.
- Check for null listener in GeckoEditable.
- don't crash when cancelling dialog due to malformed input.