A powerful software for your photovoltaic systems!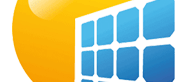 What's new in this version:
New features:
- Shadings: completely reviewed the 3D fields definition dialogs. The fields should now be defined (preferably) according to the number of modules, in landscape or portrait. The field sizes and the number of modules are now defined simultaneously
- Shadings: definition of the partition in rectangles and strings (for electrical shadings) now within the 3D field dialog. This dialog includes now tools for analyzing or extending the definitions to other fields of the scene
- Shadings: new pedagogic tool for calculating and viewing angles between planes. This tool is also useful to understand the modifications of the orientation of the plane according to the base slope
- Reports: you can now compare two reports side by side with a highlight on the differences
- Backtracking: new dialog for the management of the pitch between independent tables, and choosing the reference pair of trackers. This dialog allows now the analysis of the pitches in the whole scene, and identifies the possible incompatibilities
- Meteo data: implemented new Meteonorm 8 meteorological database
- Meteo data: integration of SOLCAST as meteorological data source
- Language: complete software translation into Japanese and Chinese.

Improvements:
- Bifacial: modified and updated 2D model acceptability conditions
- Module layout: check of the suitability of the PV module (number of diodes, submodule layout should be "In Length" or "TwinHalfCut")
- PV module: in submodules layout definition, added a category "Exotic" for diverse not standard modules
- Simulation performance: with trackers, the integrals for diffuse values are now saved with the variant file
- Help: update pages about partition in strings of modules, AC losses, inverter limits and current limitation
- Components database update.

Corrections:
- Module Layout: fixed numerical finding of maxima in PV-curves. This may slightly change the results of Module Layout calculations
- Grid limitation losses: fixed a bug in the accounting of the grid limitation losses. Does not change the final results of the simulation
- Shadings: fixed bugs in Polygonal fields definitions
- Simulation for tracking big systems: optimized the calculation of the integrals for diffuse
- Meteo import: solved an issue with the filenames.
- Losses: fixed the accounting for array losses whenever the array power is almost null.