Setup and Manage your Windows SQLite database easily!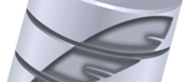 -
100% Safe
-
Open Source
What's new in this version:
- Bugfix: Fixed 'export data' checkbox in export dialog to not ignore it anymore.
- Bugfix: Binary packages now include the MultiEditorImage plugin, which introduces the picture preview for BLOB values. It was introduced in 3.2.0, but missing in binary distributions.