Share USB dongles anywhere with just a couple of clicks!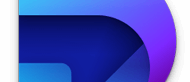 What's new in this version:
Donglify 1.7.14110
- Added: support for Windows on ARM-based systems.
- Fixed: software reinstallation issues.


Donglify 1.6.13880
- Fixed: an incorrect error message might appear after Donglify subscription expiration.


Donglify 1.6.13844
- Fixed: connection issues if running Donglify on a computer with FlexiHub already installed.