Making Your Desktop More Functional and a Much Better Looking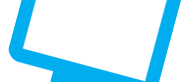 December, 17th 2018 - Demo

A powerful and very dynamic PC app that integrates on your desktop

February, 19th 2019 - Freeware

Locate files and folders for Windows PC by name instantly

December, 5th 2018 - 2.48 MB - Freeware

Create and manage your alarms with this software

February, 20th 2018 - 111.67 KB - Freeware

Provides multiplayer compatibility of many old games for Windows PC

September, 10th 2018 - 58.7 MB - Freeware

Lets you plan outdoor activities, organize your data and share your adventures

December, 27th 2018 - 36.8 MB - Freeware

Genymotion is the best Android Emulator for app testing and presentation

December, 21st 2018 - 183 MB - Freeware

Install and update your games with GOG Galaxy for Windows PC Desktop

December, 17th 2018 - 13.3 MB - Freeware

Horizon is the world`s most powerful Xbox 360 modding tool!

December, 15th 2018 - 80 MB - Trial

Change your Windows PC desktop icons instantly with IconPackager!

October, 19th 2018 - 4.2 MB - Open Source

Install, update and play indie games for Windows PC!