Developer Software, Database Systems and Other Geek Stuff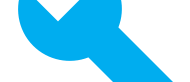 April, 6th 2018 - 137 MB - Demo

Create responsive websites and online stores with credit card payments!

December, 22nd 2017 - Open Source

Weka is a collection of machine learning algorithms for data mining tasks

June, 9th 2016 - Freeware

Task automation and configuration management framework from Microsoft

August, 5th 2016 - 2.99 MB - Trial

Create smaller self-extracting files from Zip files or archives

May, 25th 2018 - 9.9 MB - Trial

WYSIWYG Web Builder helps you to create your own website!

July, 12th 2017 - Trial

The PHP IDE for smarter development for your PC desktop!