Everything You Need to Convert, Edit or Play Your Favorite Videos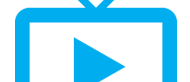 May, 8th 2019 - 204 MB - Open Source

Fast Feature-Packed Broadcast Software Designed by Pro Streamers!

February, 10th 2019 - 6.09 MB - Open Source

Edit and create subtitles or simply synchronize existing ones with your movies

September, 11th 2018 - 3.36 MB - Open Source

Free software for creating, editing and converting text-based subtitle files

January, 14th 2019 - 63.32 MB - Freeware

Universal All Purpose Free Media, Audio & Video Converter Player Recorder

March, 1st 2019 - 60.8 MB - Demo

Superstring is a Windows app that lets you create lyric videos easily

April, 10th 2019 - Open Source

Easy convert all multimedia files to several audio or video formats

April, 19th 2018 - 22.78 MB - Freeware

Fastest Way to Screen Capture, Record Videos & Share for FREE!

December, 2nd 2018 - 15 MB - Trial

Greaet video software that helps you convert videos and media files

April, 19th 2018 - 46.1 MB - Demo

Remove DRM protection from iTunes purchased or rented M4V movies

February, 28th 2019 - 4.5 MB - Trial

Professional-level movie video creation program for Windows PC

May, 16th 2019 - Freeware

Enjoy full playback of all of your media files without breaking your system

May, 3rd 2019 - 2.6 MB - Shareware

Fully featured video editor for creating professional quality videos in minutes

October, 28th 2013 - Open Source

A very good video capture and processing program for Windows platforms

November, 19th 2018 - 57.3 MB - Freeware

One of the first ever Vista tailored codec packs

January, 11th 2019 - Open Source

One of the best multi-format media player for Windows

April, 16th 2019 - Demo

Amazing program that allow you to create and edit video for Free!