Everything You Need to Convert, Edit or Play Your Favorite Videos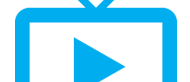 June, 21st 2022 - Demo

Why buy a webcam since you already have a Mobile Phone or Pad?

August, 18th 2021 - 57.8 MB - Demo

The One-Stop Video Toolkit Software for your Windows PC

June, 27th 2022 - Freeware

Free Download K-Lite Codec Pack (Basic, Full or Mega) for PC

January, 27th 2022 - Freeware

The Most Popular Multimedia Player With Over 300 Million Users

March, 4th 2022 - Open Source

Kodi gives you access to tons of TV shows, movies, and other media

February, 28th 2022 - 13.6 MB - Open Source

LAV Filters is a ffmpeg based DirectShow Splitter and Decoders for PC

January, 24th 2022 - 105.55 MB - Freeware

All-in-one free media player to watch HD movies on Windows 10!

February, 18th 2022 - 126.04 MB - Demo

10-in-1 Media Solution Combo to Download, Convert, Copy, Burn...

February, 22nd 2022 - 126.2 MB - Demo

All-inclusive media app to download online video and convert DVD/video!

March, 10th 2022 - 16.86 MB - Freeware

Light Alloy is a free, highly customizable multimedia player for Windows

March, 25th 2022 - 48.85 MB - Freeware

Professional templates and One-click to Add Photos & Videos!

April, 7th 2022 - 88.2 MB - Demo

The best free video editor for PC with professional-quality tools!

July, 27th 2021 - 40.43 MB - Demo

The most easy-to-use computer screen recorder for Windows

January, 14th 2022 - 114 MB - Freeware

It makes creating content with your webcam easy, fast, and intuitive!

August, 13th 2021 - 6.7 MB - Freeware

With Loom, you can record your screen, voice, and face!

January, 23rd 2022 - 2.35 MB - Demo

Easily cut and join AVI, WMV and ASF video files!