Fast and Free Web Browsers and Browser Plug-ins for Windows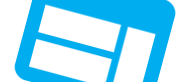 February, 28th 2018 - 512 KB - Freeware

AOL Shield offers online protection with its advanced security features

May, 16th 2018 - 4.29 MB - Freeware

New level of clarity and efficiency to your browsing experience

August, 12th 2016 - 45.96 MB - Freeware

Cool, Social and Very Fast Internet Navigator. Get Started Now!

May, 25th 2018 - Open Source

Brave blocks trackers and intrusive ads that can slow you down on the web

May, 17th 2018 - Freeware

Cent Browser is a free Internet browser based on Chromium!

May, 30th 2018 - 74.7 MB - Freeware

Fast and versatile Internet Browser based on Chromium

June, 6th 2018 - 74 MB - Freeware

Fast, secure and feature-rich Internet browser based on Firefox

June, 8th 2018 - Open Source

A customized Firefox version that allows you to quickly load websites

November, 26th 2017 - 1.7 MB - Freeware

A privacy-focused web browser that`s powered by Google Chromium

May, 9th 2018 - Open Source

Falkon is a free and open-source web browser, intended for general users

June, 8th 2018 - Open Source

One of the World`s Most Popular Web Browsers for Windows

June, 7th 2018 - Freeware

Cross-platform plugin plays animations, videos and sound files

May, 14th 2018 - 48.2 MB - Demo

The Productivity browser for people who WORK in the web!