GameMaker Studio is the ultimate 2D game development software!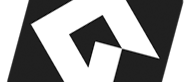 What's new in this version:
- 2.3.4 changes a lot of the underlying systems for input/output and how the IDE is rendered, allowing us to fix some longstanding differences Windows IDE vs Mac IDE and also to better support modern input devices and new OSes going forward. You may not notice much change and this might look like a small release, but there have been a lot of changes, fixes and improvements made throughout the IDE.
- There is also an overhaul in the versions of Visual Studio now required. Almost all platforms which used VS2015 before now require Visual Studio 2019, so please ensure you install this if you haven't already and also check your GMS2 Preferences paths are now correct, otherwise you will have errors when building YYC platforms/UWP/consoles. More information and a link to the Required SDKs can be found further down this page or on the Help menu inside GMS2 itself.
- We also squeezed in two new console exports - Microsoft Xbox Series X/S and Sony PlayStation 5! If you are already approved for consoles these will appear in Target Manager as normal
- There are of course also a number of important bug fixes, so please do read the release notes carefully. See below for IDE changes/fixes and check the Runtime Release Notes for in-game changes/fixes.