Easy open and edit Microsoft Word, Excel, and PowerPoint 2013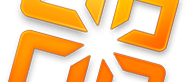 What's new in this version:
This service package fixes the issues that are described in the following Microsoft Knowledge Base (KB) articles:
- Can't hear the first few words that a callee speaks when they answer a call in Lync 2013
- The "Program Events" sound setting is reset to the default value after you restart Lync 2013
- Can't rotate the screen orientation of a video window in a Lync 2013 video conference on a Windows 8.1-based device
- A pie chart clock icon appears in the "Conversations" tab as a meeting icon in Lync 2013

The following are the key areas of improvement that are offered by this SP1:
- Improves compatibility with Windows 8.1.
- Improves compatibility with Internet Explorer 11.
- Improves compatibility with modern hardware, such as high-DPI devices and the precision touchpad.
- Provides new apps for Office capabilities and APIs for third-party developers.

Outlook 2013 SP1:
- Provides support for task pane apps in Outlook 2013 to enable third-party developers to extend the compose experience for email messages and calendar items.

PowerPoint 2013 SP1:
- Provides ability to insert and use content apps in PowerPoint 2013 slides.