File Transfer, Remote Managers and Networking Software for Windows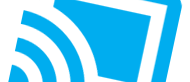 August, 7th 2018 - Freeware

A multi-tabbed file manager that is an alternative to the Windows Explorer

August, 3rd 2017 - 10.41 MB - Trial

Allows you to control multiple PCs using one keyboard and mouse

January, 18th 2019 - 6.96 MB - Demo

How much you want to limit traffic available to a process

January, 16th 2019 - 6.65 MB - Trial

An ultimate internet traffic control and monitoring tool designed for Windows

September, 4th 2017 - 75.3 MB - Trial

Easy network design software for network drawings!

October, 8th 2018 - 9.9 MB - Trial

Bandwidth monitor, Connection speed test, Data usage log...

July, 20th 2018 - 28.2 MB - Trial

Download whole sites, online image galleries, forums or media streams

January, 21st 2019 - Freeware

Incredibly and Free multi-panel file explorer for Windows

November, 17th 2018 - Demo

Reflector allows you to AirPlay mirror your iPhone or iPad to your PC

December, 20th 2018 - 176 MB - Trial

An application used to manage all your remote connections!

January, 1st 2019 - 17.7 MB - Trial

Remote software that allows secure/fast access to remote computers!