File Transfer, Remote Managers and Networking Software for Windows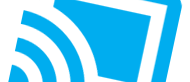 March, 31st 2020 - 11.1 MB - Trial

A fully featured virtual router right inside your Windows PC

October, 6th 2019 - 49.2 MB - Trial

Remote Support, Access and Meetings That Just Works!

November, 9th 2019 - 7.37 MB - Open Source

Allowing you to take full control over the file copy and move operations

May, 7th 2020 - 19.2 MB - Trial

Backup all iCloud photos to your Windows PC, external drive or NAS!

September, 7th 2019 - Demo

Secure FTP client gives you a fast & easy way to update your website

October, 30th 2019 - 18.26 MB - Open Source

Search for high quality movies online and download them by using this app

April, 13th 2020 - 5.58 MB - Freeware

Copy whole websites or sections locally for offline browsing

May, 3rd 2020 - Trial

Create stunning folder listings immediately for Windows PC!

March, 30th 2020 - 36.6 MB - Trial

For home users who need a simple, high-performance PC file manager

July, 31st 2019 - 204.8 KB - Freeware

Are your DNS nameservers impeding your Internet experience?

March, 17th 2020 - 613.15 KB - Freeware

Increase your Internet Speed using DNS Jumper!

February, 1st 2020 - Open Source

Open-source specially designed to make file management efficient

April, 17th 2020 - 7.41 MB - Freeware

Want to learn how to increase your download speed? Check out this app!

October, 11th 2019 - 47.48 MB - Shareware

The best disk clone program makes an identical copy of data!