File Transfer, Remote Managers and Networking Software for Windows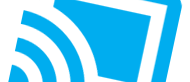 December, 28th 2018 - Freeware

Cisco Packet Tracer is an innovative network simulation and visualization tool

May, 14th 2019 - 13.7 MB - Trial

Mount cloud storage as local drive on Windows computers!

March, 20th 2019 - 80 MB - Trial

Wireless Network Analyzer and Monitor for Windows PC

February, 8th 2019 - 2.13 MB - Open Source

Repair Internet problems such as updates, configurations, hosts or cache

November, 12th 2018 - 6.1 MB - Freeware

Easy transfer files between your Windows PC and your Android phone!

May, 7th 2019 - 10.6 MB - Trial

A fully featured virtual router right inside your Windows PC

November, 30th 2018 - 7.37 MB - Open Source

Allowing you to take full control over the file copy and move operations

February, 13th 2019 - 14.7 MB - Trial

Backup all iCloud photos to your Windows PC, external drive or NAS!

March, 27th 2019 - Demo

Secure FTP client gives you a fast & easy way to update your website

April, 29th 2019 - 4.48 MB - Freeware

Copy whole websites or sections locally for offline browsing

January, 31st 2019 - Trial

Create stunning folder listings immediately for Windows PC!

June, 12th 2019 - 55.1 MB - Trial

For home users who need a simple, high-performance PC file manager

January, 5th 2019 - 716.8 KB - Freeware

Increase your Internet Speed using DNS Jumper!

May, 19th 2019 - Open Source

Open-source specially designed to make file management efficient

March, 17th 2019 - 48.38 MB - Shareware

The best disk clone program makes an identical copy of data!