File Transfer, Remote Managers and Networking Software for Windows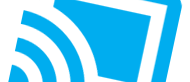 February, 8th 2019 - 2.13 MB - Open Source

Repair Internet problems such as updates, configurations, hosts or cache

November, 12th 2018 - 6.1 MB - Freeware

Easy transfer files between your Windows PC and your Android phone!

January, 22nd 2019 - 16.2 MB - Trial

A fully featured virtual router right inside your Windows PC

November, 30th 2018 - 7.37 MB - Open Source

Allowing you to take full control over the file copy and move operations

February, 13th 2019 - 14.7 MB - Trial

Backup all iCloud photos to your Windows PC, external drive or NAS!

November, 28th 2018 - Demo

Secure FTP client gives you a fast & easy way to update your website

January, 31st 2019 - Trial

Create stunning folder listings immediately for Windows PC!

January, 5th 2019 - 716.8 KB - Freeware

Increase your Internet Speed using DNS Jumper!

February, 16th 2019 - Open Source

Open-source specially designed to make file management efficient

February, 11th 2019 - 8.33 MB - Trial

EF Commander is a complex and multi-featured file manager for Desktop!

February, 16th 2019 - 58.5 MB - Trial

Access cloud storage just like a USB drive for Windows

January, 18th 2019 - Open Source

A program for managing files and archives in Windows operating systems

January, 25th 2019 - Open Source

One of the most popular free FTP client on the Internet

December, 31st 2018 - 2.14 MB - Open Source

Setup your first FTP server with FileZilla Server and control user permission!