File Transfer, Remote Managers and Networking Software for Windows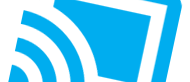 January, 5th 2017 - 686.18 KB - Freeware

Increase your Internet Speed using DNS Jumper!

June, 3rd 2018 - Open Source

Open-source specially designed to make file management efficient

August, 6th 2018 - Open Source

A program for managing files and archives in Windows operating systems

August, 6th 2018 - Open Source

One of the most popular free FTP client on the Internet

February, 8th 2018 - 2.14 MB - Open Source

Setup your first FTP server with FileZilla Server and control user permission!

May, 29th 2018 - Open Source

Increase your download speed and resume broken downloads

July, 5th 2018 - 58.4 MB - Demo

Free Studio is a freeware set of multimedia programs for PC

January, 24th 2018 - 8.1 MB - Freeware

Easy-to-use alternative to the standard Windows file manager

July, 31st 2018 - 16.6 MB - Freeware

Download and convert video files from a wide variety of popular sites

March, 28th 2018 - Freeware

Free Download Manager with integrated web video downloader

May, 21st 2018 - Open Source

Free Software for Offline Browsing and Website Downloader for Windows PC

April, 12th 2018 - 6.83 MB - Shareware

Complete management software for all your downloads!