Developer Software, Database Systems and Other Geek Stuff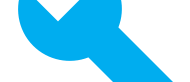 September, 23rd 2020 - 21.2 MB - Open Source

A new, modern, fast, efficient, powerful, and productive terminal app!

December, 30th 2019 - Freeware

Run many productivity applications on a virtual Windows environment!

September, 3rd 2020 - 9.97 MB - Open Source

Visual text file differencing and merging tool

December, 3rd 2019 - 2.99 MB - Trial

Create smaller self-extracting files from Zip files or archives

October, 23rd 2020 - 13.9 MB - Trial

WYSIWYG Web Builder helps you to create your own website!

February, 2nd 2020 - 2.6 MB - Demo

An app platform for building Android and iOS apps with .NET and C#

October, 14th 2020 - 134.96 MB - Open Source

Easy to install Apache distribution containing MySQL, PHP and Perl

June, 26th 2020 - 142 MB - Trial

It gives you total page design freedom, no HTML skills required!

July, 12th 2017 - Trial

The PHP IDE for smarter development for your PC desktop!