Developer Software, Database Systems and Other Geek Stuff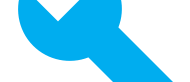 November, 15th 2019 - 144.24 MB - Freeware

The professional, open source development tool for the web

October, 19th 2020 - 168 MB - Open Source

Amazing Artifact Repository Manager for PC on the Market!

October, 13th 2020 - Open Source

Free and open source futuristic text editor for Windows

March, 13th 2020 - 15.29 MB - Trial

Rapid wireframing desktop app that helps you Work Faster & Smarter

September, 30th 2020 - Trial

Quick and Easy Wireframing Tool to Make Wireframes and Mockups!

August, 29th 2020 - 252.91 MB - Demo

The next-gen Web and EPUB Editor based on the rendering engine of Firefox

November, 5th 2019 - 231 MB - Open Source

A free Java Development Environment designed for beginners

May, 22nd 2020 - 204.8 KB - Commercialware

A powerful desktop software app for creating responsive websites!

June, 26th 2020 - 137 MB - Trial

Amazing Video Game Maker Tool - Create Powerful Games!

January, 15th 2020 - Trial

Web debugging proxy application for Windows PC

March, 27th 2020 - 57.7 MB - Demo

Game app and software creation has never been easier or quicker!

October, 7th 2020 - Open Source

Open-source software tool for managing the build process of software!