Great PDF Tools and Office Suites to Help You Manage Your Business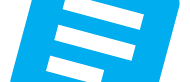 March, 1st 2019 - 126 MB - Demo

Simple and fast conversion of file to PDF format and from PDF as well

April, 22nd 2019 - 17.8 MB - Freeware

Edit PDF text, manage pages, convert and much more

May, 19th 2019 - 50.8 MB - Demo

Enables you split and merge PDF files quickly and easily

June, 8th 2018 - 990.21 KB - Demo

Simplify Your Work with Feature-laden PDF Editor for PC!

June, 5th 2018 - Open Source

Graphical Java application for managing bibtex (.bib) databases

May, 11th 2019 - 53.93 MB - Freeware

A free application that lets you read Kindle books on your PC

May, 22nd 2019 - Open Source

A great open-source office suite alternative to Microsoft Office

August, 19th 2014 - Freeware

Simple and Free Dictionary and Translator for more than 80 Languages

June, 13th 2019 - 262 MB - Demo

One-click outreach for hassle-free link building. Amazing link exchange tool!

June, 3rd 2019 - Open Source

Maxima, is a Computer Algebra System Tool for Windows PC

May, 2nd 2019 - 54.8 MB - Freeware

Free reference manager and research management tool for PC

February, 28th 2019 - 2 GB - Trial

It features calculation, graphing tools, pivot tables, programming...

March, 23rd 2016 - Trial

Microsoft Word, Excel, PowerPoint, OneNote and Outlook applications

April, 5th 2019 - Freeware

The digital note-taking software for your Windows PC!

February, 28th 2019 - 2 GB - Trial

Create simple slideshows or complex multimedia presentations!