Great PDF Tools and Office Suites to Help You Manage Your Business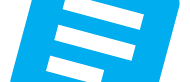 December, 23rd 2018 - 2 GB - Trial

Create and share data-linked diagrams that simplify complex information

February, 22nd 2016 - Freeware

View Visio drawings and diagrams inside your Microsoft Internet Explorer

February, 13th 2019 - Demo

Mind map software for your PC Desktop with online synchronization!

January, 30th 2019 - 119 MB - Demo

Moneydance is a powerful yet easy to use personal finance app for PC

February, 20th 2019 - 28.7 MB - Trial

Rotate, rearrange, and extract PDF pages, import images and more!

August, 11th 2016 - Freeware

Create PDF files, collaborate and review, fill and save forms, add text and more

February, 14th 2019 - Trial

Edit, create, convert, merge, sign, and share industry-standard PDF files

February, 18th 2019 - 63.6 MB - Trial

Create PDF documents for Windows 10 and easily share them!

October, 4th 2018 - 2.5 MB - Trial

It`s time to change the way you PDF files!

December, 14th 2018 - 37.01 MB - Freeware

Compatibility Pack for Word, Excel, and PowerPoint File Formats

January, 21st 2019 - 35.01 MB - Trial

Time tracking software for Mac, Windows, iPhone and iPad App

February, 8th 2019 - 1.7 GB - Trial

Better OCR speed, better accuracy and performance - No. 1 scanning tool!

April, 26th 2018 - Demo

Send and receive faxes easily with PamFax for Windows PC

February, 17th 2019 - 39.3 MB - Demo

A free scanning tool with image processing like autodeskew, filters, cropping

December, 26th 2018 - 138 MB - Demo

Convert PDF documents to various formats for Desktop PC

December, 14th 2018 - 17.34 MB - Freeware

The smallest, fastest, most feature-rich PDF Reader/Viewer available

February, 15th 2019 - 33.3 MB - Open Source

Converts every printable document to PDF and many other formats

December, 19th 2018 - 6.18 MB - Demo

Allows you to Edit, Create and Convert your PDF files for FREE!